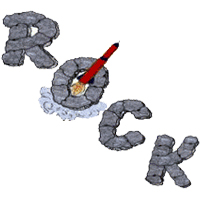 Wow! What a wonderful way to start the New Year- flying rockets! The unseasonably great weather not only attracted many Section regulars and a few old-timers, but also some new faces! WELCOME!
We had twenty flyers and spectators and launched so many rockets, we ran out of flight cards and resorted to reusing the backs. Our informal parachute duration and Egglofting had quite a few participants. Unfortunately, the president forgot stopwatches that morning so no official times were recorded. 🙁
Carl Campbell impressed the group with a few of his scale rockets including a Mercury-Redstone, Delta IV Medium (aloft) and OBU-002. The OBU was also Carl's entry for the Eggloft. The E9-4 combined with a slight shift in the wind sadly resulted in a tree landing at the northwest corner of the field. It looked retrievable and Carl vowed to return later with a pole, so hopefully it'll be OK.
Another 'special mention' flight was new member Russ Mozier's competition rocket glider on a 1/2A3-2T motor. Russ took the time to explain how this model differed from a boost glider (it doesn't separate) and showed the inquisitive crowd how the sliding wing functioned. It's amazing how well those little motor gliders perform! Russ is the former Contest Director for the South Jersey Area Rocketry Society (sojars.org). Looking forward to some increased NAR Competition activities later this year!
Jack Chitty launched the most flights of the day (twelve with 6 rockets) followed by Marc Doolittle's MythCopter (five). Not to be outdone, newcomers Timothy and Caleb Klinect not only had their first-ever rocket launch but also flew five times each. Dan Woller also got into the act, by logging flights #14 thru 19 on his Black Bull Pup.
Alex Kowaleski took a break from his Team America Rocketry Challenge work and flew a nicely finished V-2 on a D12-5. Alex is the TARC team leader at Trinity Preparatory School; one of many area teams ROCK is supporting this year. Best of luck to all the teams and hope to see more you join us on the field!
All-in-all, it was a wonderful day for a launch. I'm already anticipating next month! See you on Saturday February 3rd.
Number of Flights: 60
| Motor | Count |
| --- | --- |
| MMX | 2 |
| 1/4A | 0 |
| 1/2A | 0 |
| A | 19 |
| B | 12 |
| C | 16 |
| D | 5 |
| E | 3 |
| F | 1 |
| G | 2 |
Total Number of Motors: 60
Approximate Total Impulse: 222.03 Ns (equivalent to a medium H motor)