R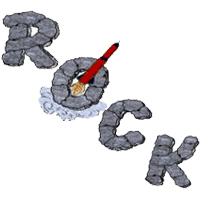 OCK's next monthly launch is scheduled for Saturday, September 2.  After a couple of months when our launches were cancelled due to poor field conditions, we are looking forward to a dry field and more moderate temperatures.
ROCK's launches are held at the Barr Street entrance of the Little Econ Trail in Oviedo on the first Saturday of each month.
We usually begin setup at 9:00am, conduct a safety brief at about 9:30am and continue flying until early in the afternoon or as long as attendees wish to continue launching rockets.
While you are welcome to bring your own launch equipment, ROCK provides launch pads with standard size rods from 1/8″ to 1/4″ in diameter and a launch controller capable of launching cluster-powered rockets.
The current launch status is Go for Launch. If you are unsure of the weather, please call our "Status Hotline" at (407) 588-7401 on the day of the launch to confirm the current launch status.
You do not have to be a member of ROCK to attend the launches and those wishing to just come and watch are welcome.