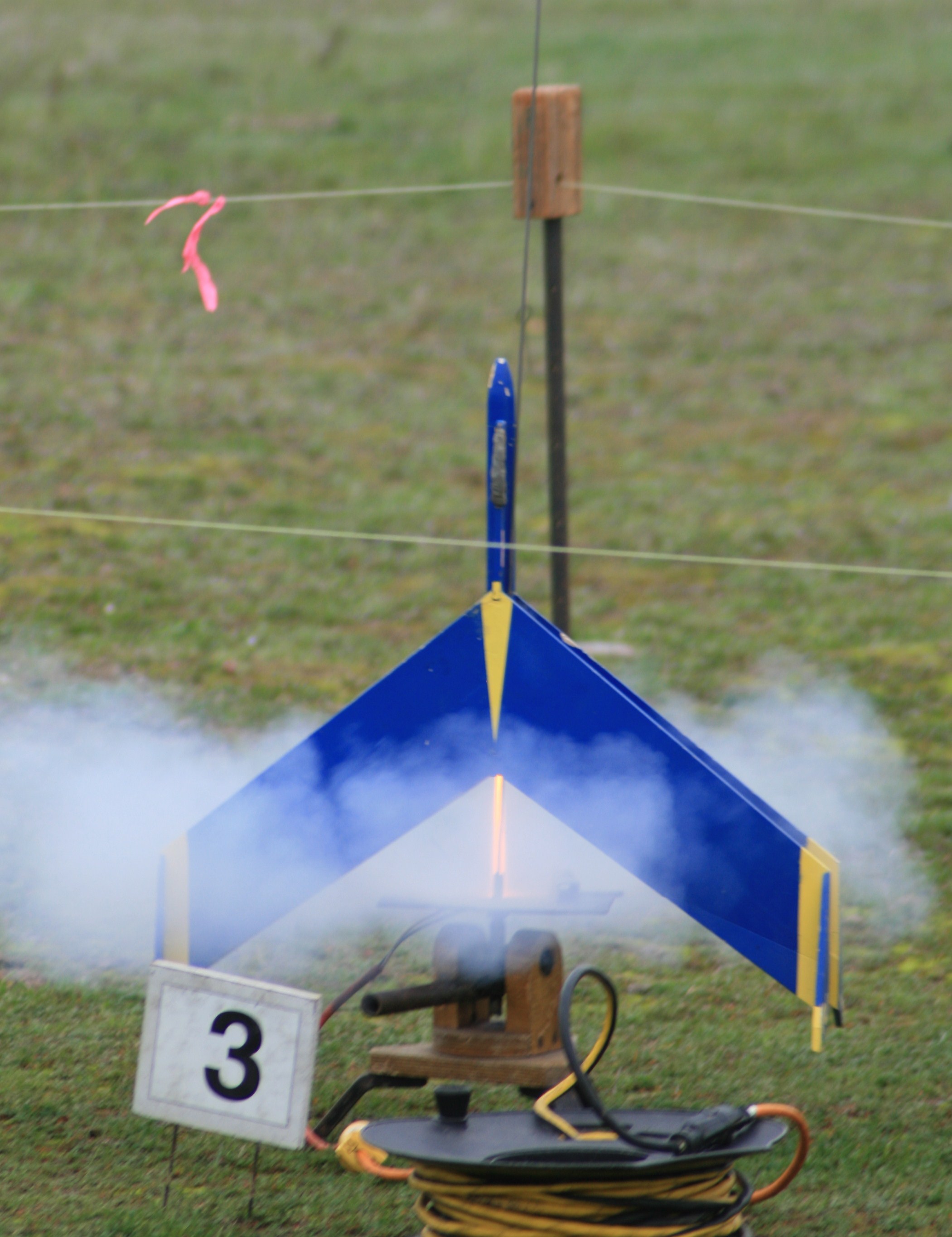 Our next launch is scheduled for January 6, 2024. The current launch status is Go for Launch.
Go for Launch – everything looks good for the launch
Hold – we are watching the weather or other issues that might cause us to cancel the launch
Scrub – the launch is cancelled
If the status is "Hold," please check this website the morning of the launch before leaving.
Our club has its own launch pads and controllers, so there is no need to bring yours. But do bring chairs, water, snacks, sunscreen, shade if you have it, and your rockets and rocketry supplies.
We don't charge a launch fee, but we do have to collect $2 for each person over the age of six. This fee is required by the state for the use of the park. We don't not require participants to pay our club dues in order to participate, but we do appreciate your support of the club,
We usually start setting up at 9:00m at our launch site so that we can start flying around 10:00. We continue launching until the early afternoon. In the summer, we will sometimes start earlier so that we can end before it gets too hot or thundershowers move in. Please subscribe to our mailing list using the form below to receive announcements of our monthly launches. The emails are usually sent the Thursday before the launch.
Subscribe to receive monthly launch reminders and other important news by email.